A couple of weeks ago, Andrew's mom made us oatmeal raisin cookies (sidenote, I don't usually like oatmeal raisin cookies but hers are REALLY good). Anyway, a couple days after we received said cookies, Andrew walked in to the office giggling and said, "My mom is going to think I'm on acid. I never send texts and I just texted you guys saying, 'If I were a cookie, personality-wise, I'd be oatmeal raisin. What would you be?"" I jumped on the bandwagon right away and wrote back saying "I'm a lemon bar!!!" With three exclamation points. Yep, definitely gonna think we're on acid.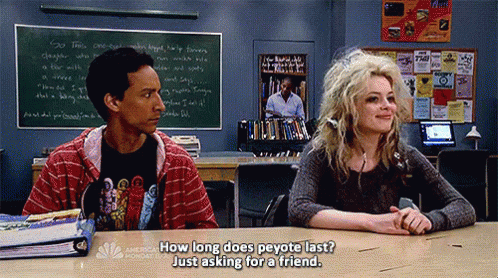 Anyway, my brother Nick was peanut butter. My sister Katy was classic chocolate chip. My mom was a Russian tea cookie. #bougie. And Andrew's mom was a Linzer tart. #alsobougie.
What kind of cookie would you be?!? Answer in the comment section!!
Alright, on to my spirit animal cookie, LEMON BARS! These lemon bars got RAVE REVIEWS from our quaranteam here. And honestly, they are really not hard to make at all. If you're looking to do some baking that will impress people while putting in the least amount of effort possible, this is it. I got the recipe from this website and just made a couple modifications. The crust was so perfectly soft and just the right thickness (Lauren was right, salted butter is the key ingredient) and the lemon filling was just right. I'm not big on lemon bars that are solid-jelly-textured — I like the ones that are a little more grainy and gooey.. which, I suppose, are not very appetizing words but stick with me here. These were honestly perfect — I'm never using another lemon bar recipe again!
Ingredients for crust:
1/2 cup salted butter
1 cup all purpose flour
1/4 cup powdered sugar
2 teaspoons vanilla
Ingredients for lemon filling:
1 cup granulated sugar
1/2 cup fresh lemon juice (I used 2.5 lemons)
3 eggs
1/4 cup all purpose flour
Powdered sugar to sprinkle on top!
Step 0.5
Leave your butter out for awhile to soften up!! I took mine out the night before so it was nice and soft by the time I made these the next day around noon. Since the crust is mixed with your hands, make it easy on yourself with this step!
Step 1:
Preheat oven to 350 degrees.
Spray 8×8 or 9×9 square glass baking pan with nonstick cooking spray and line with parchment paper (optional). Lightly spray parchment with more cooking spray and set aside.
I know it says the parchment paper is optional but it's kind of mandatory. Growing up, we never used parchment paper, and trying to scrape the lemon bars out of the pan was THE WORST. The parchment paper made this a much simpler and prettier process.
Step 2:
In a medium-sized bowl, use your CORONA-FREE, WASHED hands to mix the butter, flour, powdered sugar, and vanilla until a crumblish-ish dough starts to form. Please please mix with your hands, not a mixer, as the heat helps bring the dough together and also it's fun.
Step 3:
Press dough evenly into the bottom of the prepared pan — it will come up a little bit on the sides but not too much — it doesn't need to form a wall for the lemon to fill in. Bake 12-15 minutes or until edges are barely golden brown.
Step 4:
While crust bakes, make the lemon filling. Whisk together sugar, lemon juice, eggs, and flour. Once the crust is done baking, pour lemon filling over the crust while it's still hot.
Step 5:
Bake 20 minutes or until set (there should be little bubbles on top and it'll barely move when you jiggle it around). Cool COMPLETELY. I left mine out for a couple of hours while it set to room temperature, and then put it in the fridge (covered with cling wrap) for another few hours. Cut into squares and top with powdered sugar. If you go to cut it and it feels too mushy, put it back in the fridge until it feels more solid when you slice into it.
Pairs well with:
Fibbage — by JackBox Games the makers of the 90s computer game You Don't Know Jack if anyone else here is old like me! Anyway, you can buy it on Amazon Firestick, Apple TV, etc and play over your phone and TV/computer. It's similar to Quiplash (also made by the same company) but it's a truth/lie bluffing game. It's excellent for Quarantine because it's one of the few games like this out there where you can actually play with just two people if needed (because the computer also bluffs).