Tonight I'm making my signature dish — avgolemono soup! It's lemony, it's comforting, and it's not too hard to make!
INGREDIENTS:
Olive oil
1 small onion chopped
4 medium carrots chopped
3 large stalks of celery chopped
1 cup arborio rice
6 cups chicken broth (approx. — depends on how thick you want the soup)
2-3 lemons juiced (should be

at least

1/2 to 3/4 cup of lemon juice)
3 eggs
1 small rotisserie chicken, shredded (or 2 chicken breasts)
Salt to taste
Pepper to taste
2 bay leaves (if you have them)
Dill chopped (for garnish)
Step 1:
Chop the onion, carrots and celery. This will form your mirepoix! I just learned that word and I am LOVING IT. Look in a mirror, say the word "mirepoix" in your sexiest, Frenchiest voice and give yourself 5 fancy points!
Step 1.5 (MEAL PREP BONUS):
I tend to get overwhelmed by timing in the kitchen so I like to do as much as I can before the actual cooking part! If you haven't already done so, go ahead and shred/cut up the rotisserie chicken into small pieces. You can also juice the lemons and wash the dill since it takes a little while to dry!
Step 2:
Add the olive oil to your soup pot or dutch oven, over medium heat. It should be just enough to lightly coat the bottom of the dish — a couple tablespoons maybe? I like using a dutch oven — especially because it makes me think of farting under a blanket. Deduct 3 fancy points 😦
Add in the carrots, onion and celery (and some salt/pepper) and let them cook for 5-10 minutes (until the onion is translucent and the carrots are somewhat tender).
Step 3:
Add the arborio rice and 4 cups of chicken broth to the pot and bring to a boil. Reduce the heat to a simmer, add the bay leaves if you want, and cook for about 15 minutes or until the rice is cooked through.
Step 4:
In a small bowl, beat the eggs together with half the lemon juice (you'll add the rest later).
Step 5:
Temper the egg/lemon juice mixture. OMG COOKING SKILLZ. The first time I did this, I felt like a goddamn queen. Here's what you do: Take a ladle of the hot broth from the soup pot/dutch oven. Giggle at "dutch oven." SLOWLY pour the ladle of hot broth into the egg mixture. Let it cool until the bowl doesn't feel warm. Then add it back into the soup pot/dutch oven and giggle again.
Step 6:
Add the rotisserie chicken to the rest of the soup and let the egg mixture thicken it up.
Step 7:
Add the rest of the lemon juice to taste — but keep washing that tasting spoon so you don't spread your corona germs! Depending on how thick it is, this is when I end up adding anywhere from 2-3 more cups of broth depending on how much the egg mixture thickens it up.
If you're adding more broth (which you probably will), let it heat up for a bit.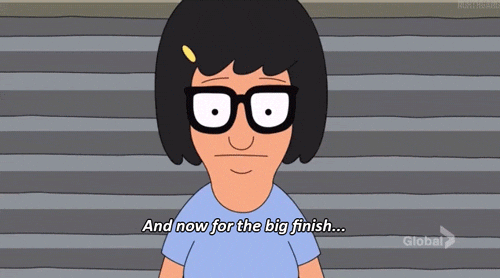 Step 8:
Serve and garnish with fresh dill! One million fancy points for all!!
Giving credit where credit is due, this recipe is a modified version of the one I found on this lady's website. Thanks, Jo!
Pairs well with:
Voodoo Ranger Starship IPA
Also pairs well with:
FaceTiming with Eddie and Ali