Hey, all you cool cats and kittens! Mariel here!
If you're one of those people who hates the word "moist," a) I don't understand you and b) get over it because these are the most deliciously MOIST turkey burgers I've ever had and I'm going to talk about it. Seriously, though, what's your problem with the word "moist?" A lot of times it's paired with the word "cake" which automatically puts it in good company.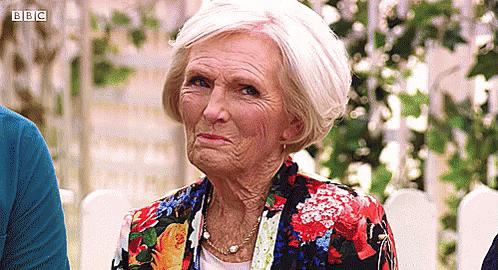 Ingredients:
2 avocados
2 tsp. Worcestershire sauce
1 tsp. garlic powder
1 tsp. ground cumin
1 tsp. dry mustard
Between 1/2 and 3/4 cup mayonnaise (some is used in the patties and some is used for the sriracha mayo on top)
4 tsp. Sriracha
Kosher salt and black pepper
½ medium red onion
1 lb. ground turkey
Extra virgin olive oil
3 cups thinly sliced red cabbage
2 Tbsp. fresh lime juice
4 hamburger buns, toasted (pick your poison — we used brioche!)
Optional: cheese of choice (we used feta)
Serves 4 (if you're just cooking for two, you can either half the recipe or freeze the two leftover patties — we did the latter!)
Step 1:
Mash half of 1 avocado in a medium bowl until smooth-ish — it's ok if there are some chunks, it gives the burger character #moretolove. Reserve the rest of the avocado for the burger topping! Pro-tip from a non-pro: keep the pit in the other half of the avocado, it helps keep it from browning. I do this with guacamole as well. You could also sprinkle a little lime juice on it.
Add Worcestershire, garlic powder, cumin, dry mustard, 3 Tbsp. mayonnaise, 2 tsp. Sriracha, 1½ tsp. salt and some pepper (use your best judgement).
Grate 1/4 of a medium red onion (so half of the half that the recipe asks for) on the medium holes of a box grater, and mix in with the turkey/spices. Use your freshly washed, ultra sanitized, corona-free hands to really squash it all together and get a good homogenous mix. It'll be a very wet mix, not like a normal burger mix, and that's ok! That's how you're going to get them so GD MOIST.
Step 2:
Form turkey mixture into 4 balls, place on plate, and press down into patties around 4 inches across (they'll shrink as they cook).
Step 3:
Chill the patties for … awhile. The original recipe basically said 10 minutes to 2 days which is ummm a lot of wiggle room.
As you'll see, it's a much less firm mixture than your run-of-the-mill burger so the longer you chill them, the easier it'll be to keep them in patty form when you're cooking them. We chilled them for an hour and one of ours still split a little (it's ok, though, we gave it a cheese band-aid!)
Use this literal chill time to make your toppings and do something that makes you happy — no reading the news or scrolling through social media which inevitably leads to reading the news. These are stressful times and we need to make time for positivity!
When I was in college, I worked for a year at our phone center where we'd call people and ask for donations. It's a brutal job. A lot of people yell at you. Especially about how much Charlie Weis sucks. And he did! Anyway, at the phone center, halfway through each shift, they would have "mandatory fun time." Everybody played a game together and it was a nice 10 minute break from being told to fuck off. Well right now there's a lot of mandatory stuff in our lives — social distancing, sheltering in place — and it's not so fun. Let's make FUN mandatory too!
During our burger-chilling mandatory fun time, Andrew and I went to Chris Paik's Zoom birthday party and played Quiplash! We had a blast — thanks for organizing, Keely!
Step 4:
While the burgers are chilling, work on those toppings, gurl!
Stir ½ cup mayonnaise and 2 tsp. Sriracha in a small bowl and season with a pinch of salt.
Thinly slice remaining onion and toss with cabbage in a medium bowl.
Step 5:
Heat 2 Tbsp. oil in a large nonstick skillet over medium.
Carefully place the patties on the skillet — we cooked ours one at a time and shared them because a) we're weirdos and b) it was our first time making them so the first one was a practice round.
Cook for about 5 minutes — don't press down on them like they do in the movies, it'll just press out the delicious juices and MOISTure.
While they're cooking, toast your buns in the oven. Mmmm toasted buns.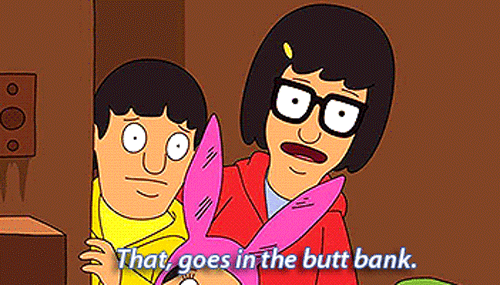 Carefully turn the patties and cook on the other side until burgers are fully cooked, about 5 minutes. If yours splits a little like ours did, you can just patch it up with a little cheese! We used feta!
Step 6:
Thinly slice remaining 1½ avocados. Add lime juice and 1 Tbsp. olive oil to cabbage mixture and toss to combine; season with salt.
Spread Sriracha mayo on buns, add your patties, then top with avocado slices and cabbage slaw. YUMMMMMMMMMM FOR DAYZZZZZZZZZZZ #MOIST #MOIST4EVER
Pairs well with:
Tiger King (Netflix) — if you haven't watched yet, WATCH IT SO WE CAN TALK ABOUT IT!!!
Original recipe credit goes to Bon Apetit (as always, we just made a few minor tweaks like the dry mustard!)