These are my "famous" chewy chocolate chip cookies. And by famous, I mean that I just use the recipe from the back of the Nestle Tollhouse bag BUT with some extra sugar and vanilla and without using the Nestle Tollhouse chips — GAHHHH I have cuckolded the Tollhouse!
I love a sweet treat as much as anyone, but there IS such a thing as too sweet. YEAH I SAID IT. I like to balance all the sugary sweetness here by using dark chocolate chips and extra salt. A little salty… a little sweet… a little.. bitter?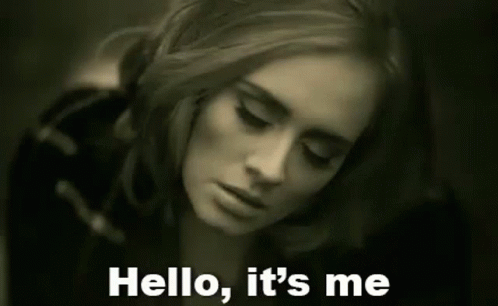 Ingredients:
2 1/4 cups all-purpose flour
1 teaspoon baking soda
1.5 teaspoons salt
Finishing salt to sprinkle on top (I use fleur de sel, you can also use maldon, etc.)
1 cup (2 sticks) butter, softened
3/4 cup granulated sugar
3/4 cup packed brown sugar
2 teaspoons vanilla extract
2 large eggs
1 12-oz bag of chocolate chips, dealer's choice
For chocolate chips, I used these:
Step 1:
Preheat oven to 375. I never remember to preheat the oven so honestly this usually comes last. But yeah, "step 1." Be the change you wish to see in the world!
Step 2:
Change out of your all-black sweatshirt/joggers quarantine ensemble. See step 5 for why.
Step 3:
Combine flour, baking soda and salt in a medium bowl. Set this aside for a moment.
Step 4:
Beat butter, granulated sugar, brown sugar and vanilla extract in large mixing bowl until creamy. Add eggs and beat together.
Step 5:
Gradually beat in flour mixture. GRADUALLY SHE SAYS! I used my aunt's KitchenAid mixer (at home I use a hand mixer) and didn't realize it goes from 0 to Pompeii in .2 seconds so I wound up covered in said flour mixture and looked kind of like this:
Step 6:
Mix in the chocolate chips!
Step 7:
Spoon globbies of dough (that is, in fact, the technical term) — around a heaping tablespoon in size — onto an ungreased cookie sheet. You should fit 12 globbies on a sheet.
Sprinkle a little finishing salt on top if you're a salty dog like me!
Step 8:
Bake for around 9 minutes. This is a total crap shoot though. With my temperamental oven at home it takes 7-8 minutes, at my aunt's house it was 9 minutes. Use your best judgment! A little underbaked is the best because they'll set when they cool. They should look like this when they're ready:
The recipe should yield about 5 dozen cookies. Nom nom nom nom
Pairs well with:
The Chameleon board game. If you like Codenames, this is very similar and so much fun!